THE LATE HOUR
Through The Day Into The Night
Whatever the task, whatever the hour, Winston Churchill knew the right cigar can be a trusted companion.
So the cigars which carry his name echo his character. From «The Original Collection» through to «The Late Hour» cigars, their quality never sleeps.
A man and a cigar for all times.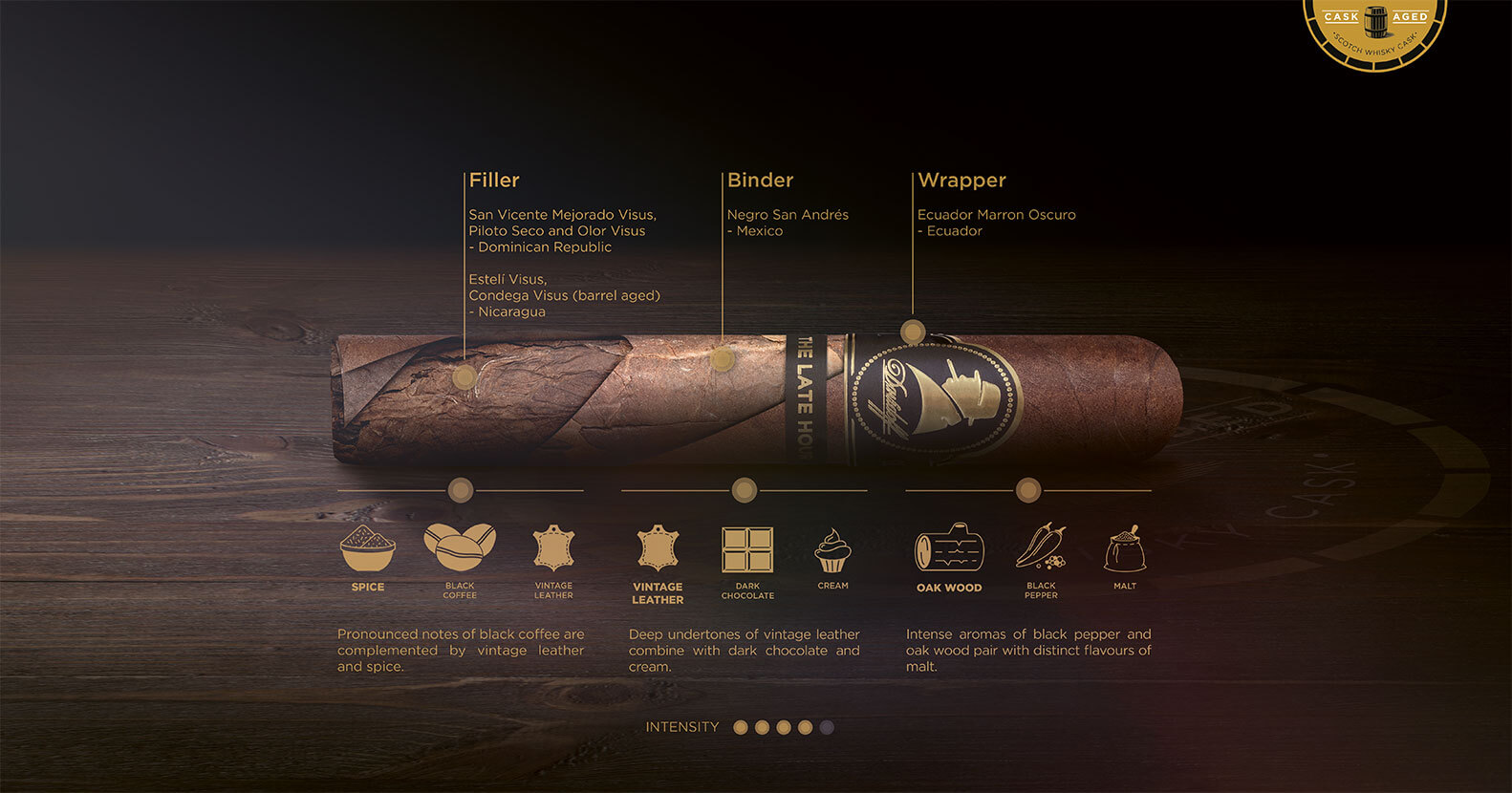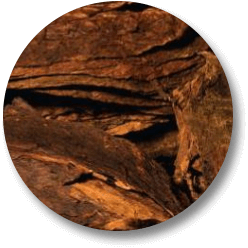 THE TOBACCO
The blend of Winston Churchill - The Late Hour contains Condega Visus tobacco which is aged in the finest Single scotch whisky casks.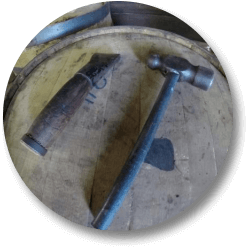 THE CASK
The leaves are firmly pressed inside the casks. As the temperature in the closed casks rises, the tobacco enters a fermentation process. The rise in temperature is checked regularly to prevent the tobacco from overheating.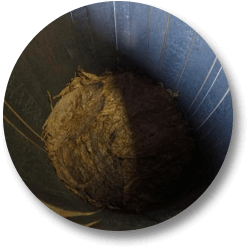 THE AGEING
After three months the tobacco is turned to the other side to age an additional three months for a total of six months. During this period the tobacco absorbs the aromas of the cask and whisky.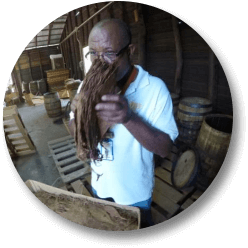 THE RESULT
The cask ageing leads to more sweetness and deeper flavours. After six months, the tobacco is ready to be integrated into the blend that makes up Winston Churchill - The Late Hour.