Good Cigars
Make time imperceptible
Good Cigars
Make time imperceptible
Good Cigars
Make time imperceptible
Habanos Specialist
This trademark has existed since 2004 and only specialist shops that impress with their range, their expertise and their passion for Habanos are allowed to be Habanos Specialists.
Learn more
Hoyo de Monterrey Serie Le Hoyo
Hoyo de Monterrey is modernising with a new heavy ring gauge vitola for a historic line that is reinventing itself and expanding: Serie Le Hoyo.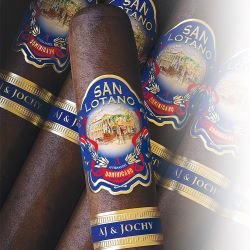 San Lotano Dominicano
A truly complete ensemble, the San Lotano collection offers something that everyone can rejoice in. Ranging from mellow to full the San Lotano…
After releasing The Black Bag Job in the middle of May 2020, Indianhead Cigars is digging deeper into the vaults at Tabacalera Palma for Palindrome...
Oettinger Davidoff AG has announced its revenue for 2019: CHF 453 million ($476 million). The number represents a 9.4 percent decline compared to 2...
Calle Los Robles #9, La Julia
Santo Domingo,
Dominican Republic
Tel: +18294487284
Monday - Saturday: 8AM - 10PM
Sunday: 8AM - 5PM
Get directions
Ave Metropolitana Plaza Lotus,
Los Jardines Metropolitanos,
Santiago de los Caballeros
Dominican Republic
Tel: +18097345469
Monday - Saturday: 8AM - 10PM
Sunday: 8AM - 9PM
Let's keep in touch!
Enter your email to start receiving special offers.
Most searched collections