Description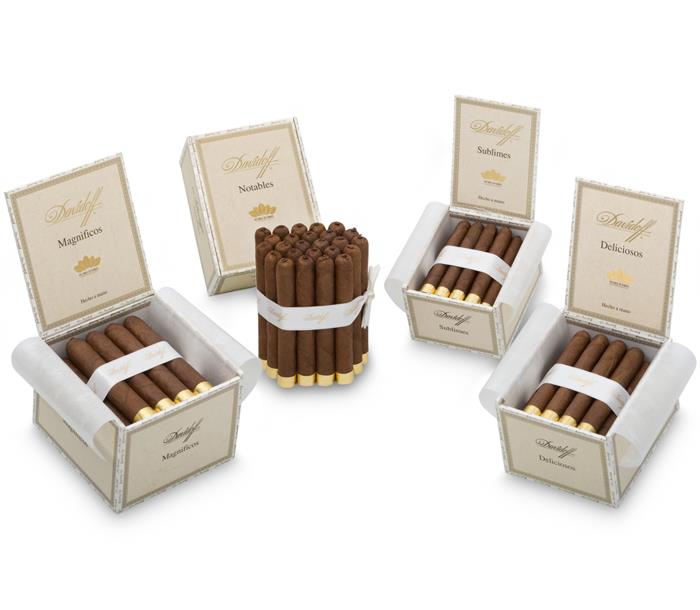 Davidoff Puro D'Oro Cigars

The Puro D'Oro has a wrapper grown by Davidoff maker Hendrik (Henke) Kelner in Yamasá, an area of the Dominican Republic north of
the capital city of Santo Domingo and far from Santiago and its surrounding tobacco fields.
The presentation is striking and unusual. The word Davidoff does not appear on the cigar, which is devoid of a traditional cigar band.
Instead, the cigars have narrow golden foot bands with beading on the edge, bearing the name of the cigar size in subtle, embossed
relief type. Each cigar has a tight pigtail cap.
Strenght: Full
Cigar Sizes
Delicioso: 4.88 x 43
Eminentes: 6 1/4 x 50
Gigantes: 5 1/2 x 56
Gorditos: 3 3/4 x 58
Magnificos: 5 1/6 x 52
Notables: 5 3/4 x 46
Sublimes: 4 7/8 x 43
Payment & Security
Your payment information is processed securely. We do not store credit card details nor have access to your credit card information.